First, go to " My account "to login with your username and password, at the top of our website.
Once "logged in", in the menu on the left, access the "reservations" section:


You will see a list of your course reservations. In the right margin of your scheduled course you will find a button to cancel your session: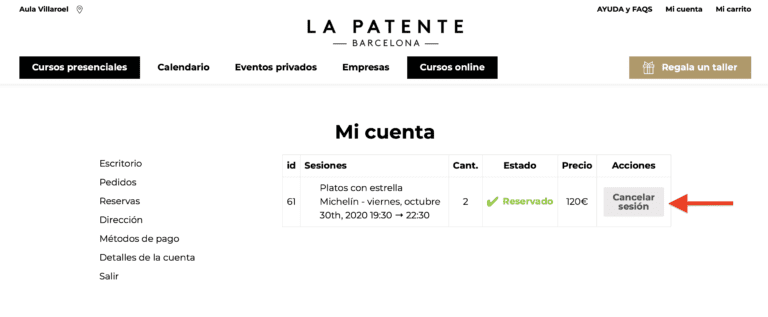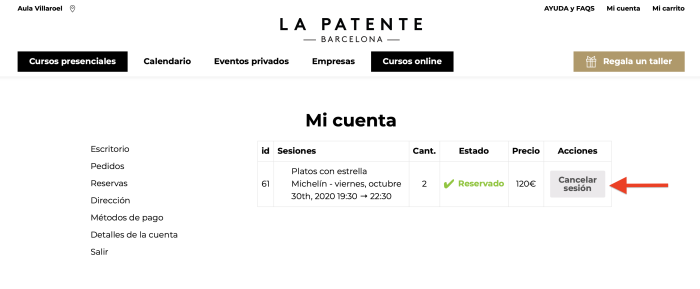 By pressing it you will have to confirm the cancellation of said reservation: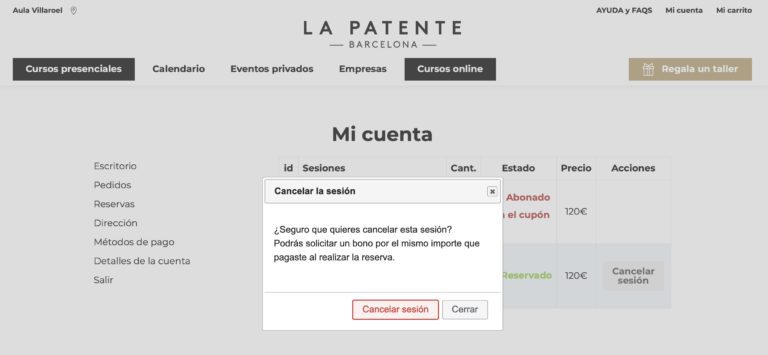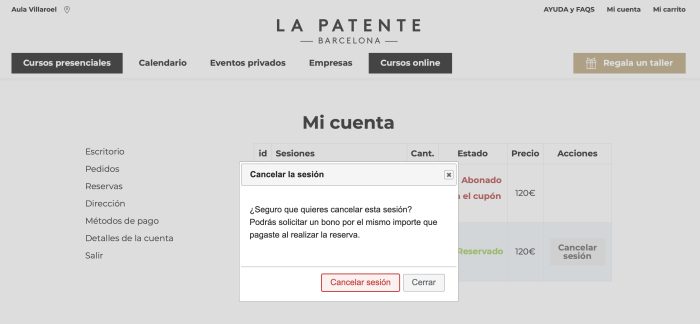 In the case of having made the payment by credit / debit card or Paypal, the system will allow you to request a refund by means of a coupon, which you can use for a future reservation (the coupon does not expire). The screen will show you a validation message with the code and the amount refunded: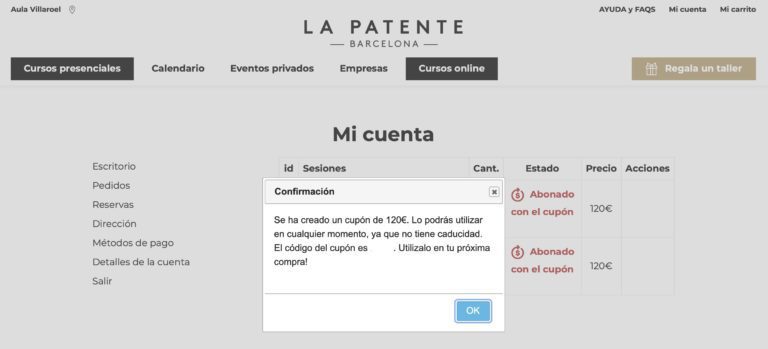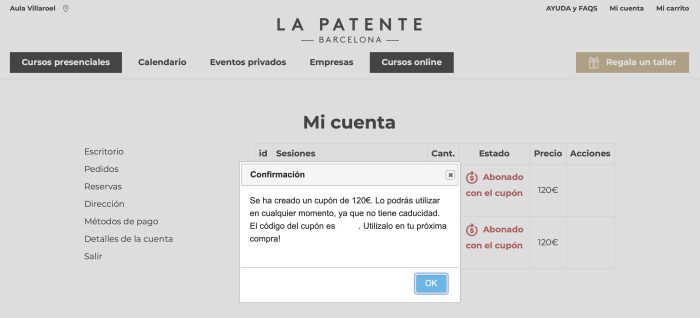 In the case of having made the payment with a gift coupon, it will be available again with the initial amount (it does not expire either). It is important that you recover the gift code you used since it will be operational again.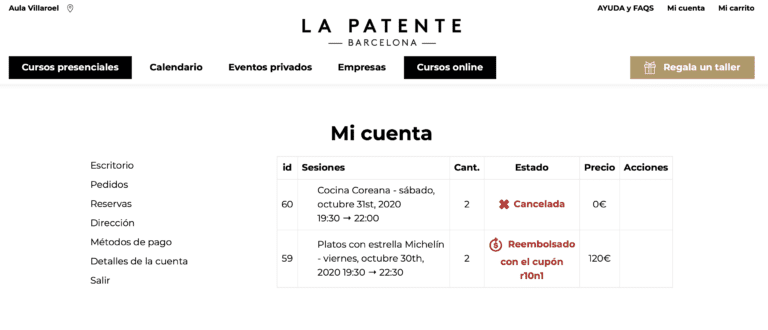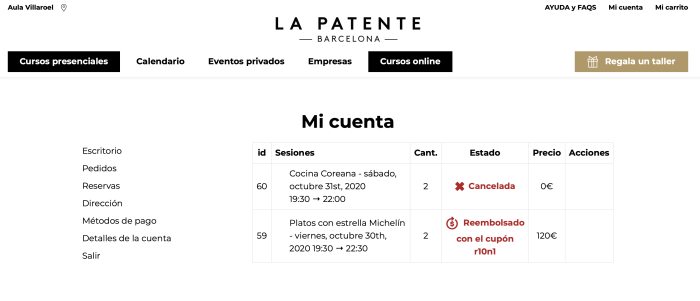 This option will be operational as long as you cancel within the allowed period. For more information consult the cancelation conditions .